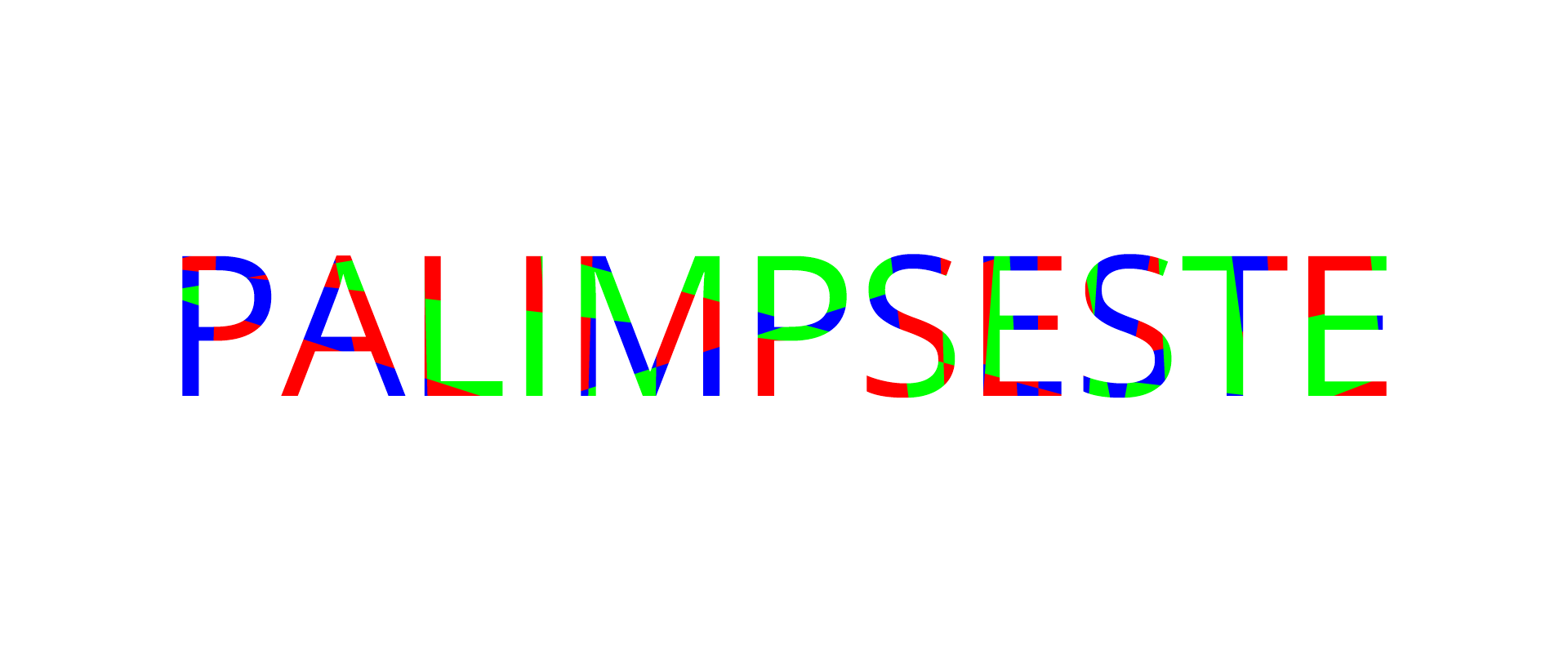 Description
Palimpseste is a first person exploration game in filtered reality. It enables players to change the color filter through which they see the game space. Each color filter reveals different parts of the world. Players must find their way through the maze by changing filters and revealing places, doors, stairways and hallways that they could not see otherwise. Palimpseste uses a custom mechanical headgear featuring three different positions associated with three different color filters: red, blue and green. Players can switch from one filter to another by using the handles present on the headgear's sides.
History
The development of the project started during the game jam Mozilla Lumière in Paris, and continued after that during our stay at Gamelier in the Center for Research and Interdisciplinarity in Paris. We also had access to the CRI's fab lab, allowing us to build a custom headgear for the game.
Features
Custom headgear controller.
Three color filters.
Custom anti-cheat LCD screen
---
Videos
Trailer Vimeo
---
Images
download all screenshots & photos as .zip (39MB)
---
Logo & Icon
download logo files as .zip (27KB)
There are currently no logos or icons available for Palimpseste. Check back later for more or contact us for specific requests!
---
---
Selected Articles
"The controller is the experience."
- Joel Couture, Gamasutra
"A lo-fi kicking against the pricks of virtual-reality hardware."
- Thomas McMullan, alphr
"This creates a unique interaction between the virtual and real worlds."
- LondonCalling, LondonCalling
---
Request Press Copy
We are afraid this developer has not upgraded their presskit() to use distribute(). For security purposes, this form has been disabled.
---
Additional Links
---
About Le Chant du cygne
Boilerplate
Le Chant du cygne is a french independent game collective formed by Gaël Bourhis, Simon Chauvin and Romain Enselme in 2015. Based in Paris and Lille, Le Chant du cygne develops experimental digital games. They created Palimpseste and are actively working on Havre.
More information
More information on Le Chant du cygne, our logo & relevant media are available here.
---
Palimpseste Credits
Romain Enselme

Gaël Bourhis

Simon Chauvin

Contact
---
presskit() by Rami Ismail (Vlambeer) - also thanks to these fine folks